Sales
·
Amsterdam
·
Flexible Remote
Senior Sales Development Representative 2022 (SaaS, Manufacturing, Enterprise)
Work from anywhere 👙 , unlimited holidays 🛫, uncapped commission 🤑 and build a scaleup together 👩‍👩‍👧‍👦whilst saving the trees 🌳
We usually respond within a week
**Still taking applications for 2022**

Would you like to sell an innovative SaaS product to manufacturing enterprises? Want to help factories revolutionize by digitalizing and empowering factory workers? Unlimited holidays, uncapped commission and sky-high employee happiness scores sound good in return?
Fresh from announcing a further €5 million of funding in March, we are now searching to grow our sales circle at SwipeGuide (we call them circles, not teams -more on that when we speak).
You'll be joining the European Sales Circle to grow our rapidly expanding European client base. Working with our two Founders (although we call 6 Swipees our founders), our Swipee superstars, and well... the whole of Swipeguide, you will take ownership of getting SwipeGuide's revolutionising foot in the door with new enterprise prospects. 🦶. If you have the experience and want the challenge, you can eventually do this whilst managing a small team too. Up to you. Your mission? Build a pipeline, hunt business & hit your MRR quota and celebrate as a team, together. Don't worry - we're going to give you all the tools to unleash all that potential #winningbydesigntraining #negotiationcourseatHarvard.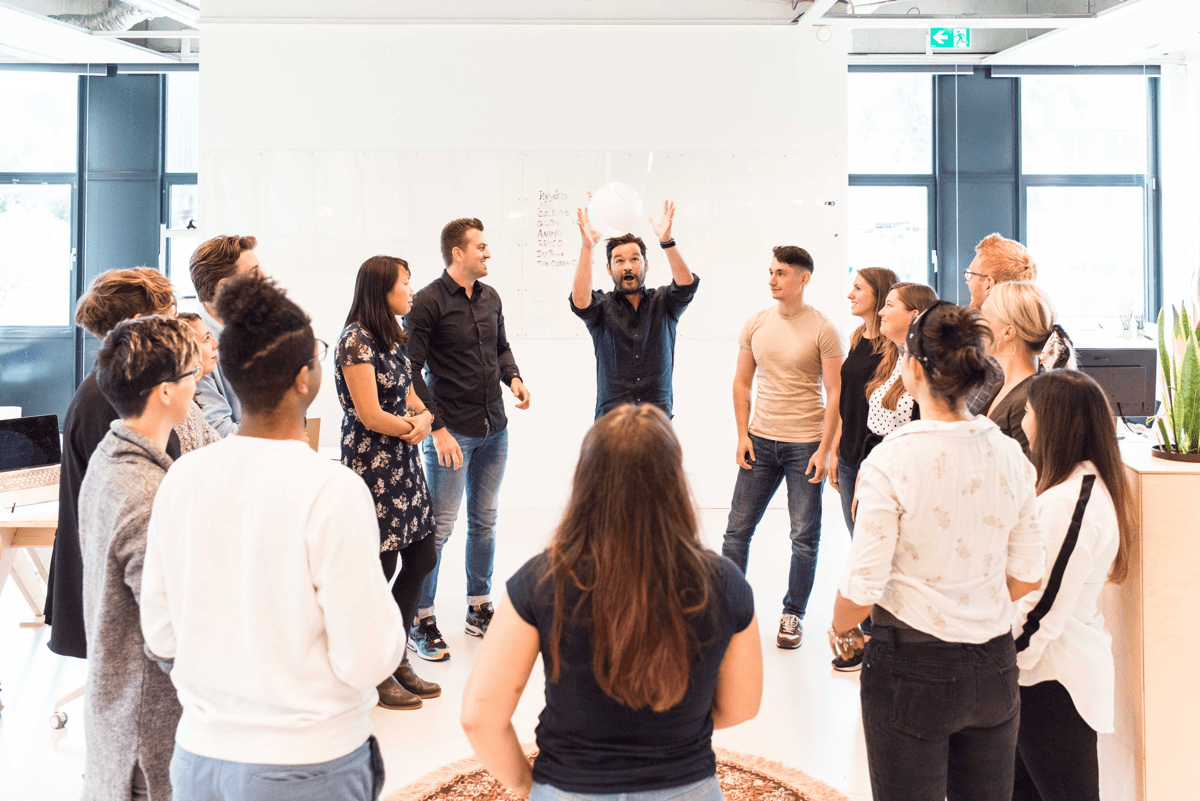 WHO ARE WE?
We are Swipeguide. A team of 30 and growing. We are on a mission to reduce waste, spare resources for better use, and save the world from useless paper instructions. Imagine working on a busy production line, and you have to rely upon outdated, inadequate paper instructions. And that's the biggest problem we tackle - factory workers having a complete lack of information to do their job well. Our Swipeguide platform enables global companies like Coca-Cola, Heineken, and PepsiCo to build and share visual step-by-step digital work instructions so that workers can do their job "first time right". We are now rapidly expanding in North America and Europe and want you to help us with our expansion plans.
YES, it also feels great to enable these companies to use less paper and save the trees🌳! We all know that a digital future is unavoidable, and we're providing the software essential for digital transformation and the "connected workforce". And it's working. We started with five people in 2016; today, after €5mn funding in March 2021, we have almost thirty Swipees, 100,000+ platform users in 89 countries worldwide, and an inclusive, continuously improving culture.  
OUR TEAM OF SWIPEES
14 nationalities, a 50/50 gender split, 3/8 of our leaders are female (we should balance the scales here too);
You'll soon meet the road cyclist, the yoga lover, the guy with an oyster business, the ex-chef, the person to count on in an emergency, the social butterfly, the DJ trainee, the volleyball player, and someone who owns hundreds of sneakers;
We like to fail (it's how we learn), and in our PowWow, we share our f*** ups (failures) and learn together;
Our values are at the heart of everything we do; we strive to enable Swipees to develop their potential and showcase their authentic selves and engage in a culture of inclusion.  
YOUR ROLE AS OUR SENIOR SDR
As part of the SwipeGuide Sales Circle, you will become SwipeGuide's Senior SDR (BDR/call it what you like, you will become one of our outbound heroes) in Europe, alongside Jasmine and working particularly close with one of our Founders Willemijn 🇳🇱 as well as Jean🇫🇷 , Rashika 🇮🇳, Jasmine 🇳🇱, and Lisa 🏴󠁧󠁢󠁥󠁮󠁧󠁿 and Mark over the pond in the US 🇺🇸.
Your daily adventures could include:
Partner closely with your sales pod to create, finetune and execute effective prospecting strategies to generate Sales Accepted Opportunities (SALs);
Hunt down opportunities with enterprise manufacturers across Europe. We have lots of leads to chase, but not enough hunters;
Demo our revolutionary platform to manufacturers around the world, we sell in teams so expect to be selling with our CEO, with our CPO and your sales pod;
Develop MQLs into sales qualified leads (SQLs) within assigned territory and industries through discovery calls, demos and follow up calls;
Proactively reach out to and secure meetings with a target list of identified accounts and MQLs;
Understand business priorities of prospects and fit those with Swipeguide offerings to drive effective conversation and opportunity development;
Qualify early-stage opportunities and capture details and all related sales and BD activities and tasks in CRM (Hubspot). Maintain cleanliness and up to date status of all leads (lead status, activities, tasks, call notes);
Compel a sense of urgency in the client to prioritize moving forward by identifying at which buying stage the buyer is in and assessing the engagement level.
ESSENTIAL ATTRIBUTES FOR THE SENIOR SALES DEVELOPMENT REPRESENTATIVE
You bring a solid amount of experience in building pipeline and being a "hunter", breaking down those doors! (If you think you are too junior or senior for this job, apply and let's talk anyway (we may have something for you anyway);
Brilliant communication skills (English) For us, this means that you feel comfortable to challenge your team and manage internal stakeholders, ask the right questions, but also truly listen to our customers and smoothly collaborate internally;
Demonstrated ability to meet and/or exceed determined sales and activity targets
Strong ability to multitask and manage priorities
Able to work independently and make decisions and manage priorities in a fast-paced startup environment;
Fast learner with a growth mindset.
NICE TO HAVES TO BE THE SENIOR SALES DEVELOPMENT REPRESENTATIVE
Knowledge of the Manufacturing industry an asset;
Experience with the technologies we use, including Slack, Hubspot, GoogleSuite;
Familiar with the Industry4.0 transition, its trends, goals, challenges, and its relation to the manufacturing and machine industry;
Experience with SaaS sales would also be very beneficial, but not essential.
WHAT'S IN IT FOR YOU?
Unlimited holidays;
Work from anywhere;
Remote working opportunities + Amsterdam office if you'd like (super flexible);
Competitive monthly compensation + monthly holiday pay + bonus;
A challenging environment to develop your personal and professional skills with a lot of freedom to take on ownership;
Enterprise Manufacturing SaaS software sales experience on the resume;
You'll be in a fortunate situation to make a high impact at a startup that is about to lift off
You will enjoy working in a startup hub at B. Amsterdam;
A chance to learn from other people's mistakes - we share and celebrate failures on Thursday;
SwipeGuide is committed to creating a diverse environment influenced by a lifetime of individual experiences. We hire people from all walks of life, not just because it's the right thing to do, but also because when people from diverse backgrounds build a company, the understanding and embracing of their communities grow exponentially. This means our creative and strategic horizons are not only expanding, but they're consistently strengthening, thanks to a global perspective. We do not discriminate based on education, race, religion, color, national origin, genetics, gender, gender identity, sexual orientation, age, marital status, veteran status, or disability status.
Circle

Sales

Locations

Amsterdam

Remote status

Flexible Remote
We usually respond within a week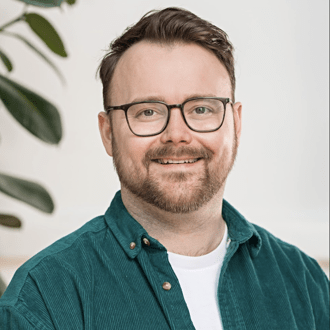 Contact
Ben Dowse 🇬🇧
Head of People Excellence – Organise for Growth
Related jobs
About SwipeGuide
Established in 2016 over a mutual frustration with traditional paper instructions, Daan Assen and Willemijn Schneyder founded SwipeGuide to change the way we work and learn in a manufacturing environment.
Today, we're a multinational crew of digital natives building a future-proof instruction platform that finally makes sense.
We always want to be learning and growing. We believe that real growth means trying new things and having the courage to continuously optimize your way of working.
Already working at SwipeGuide?
Let's recruit together and find your next colleague.