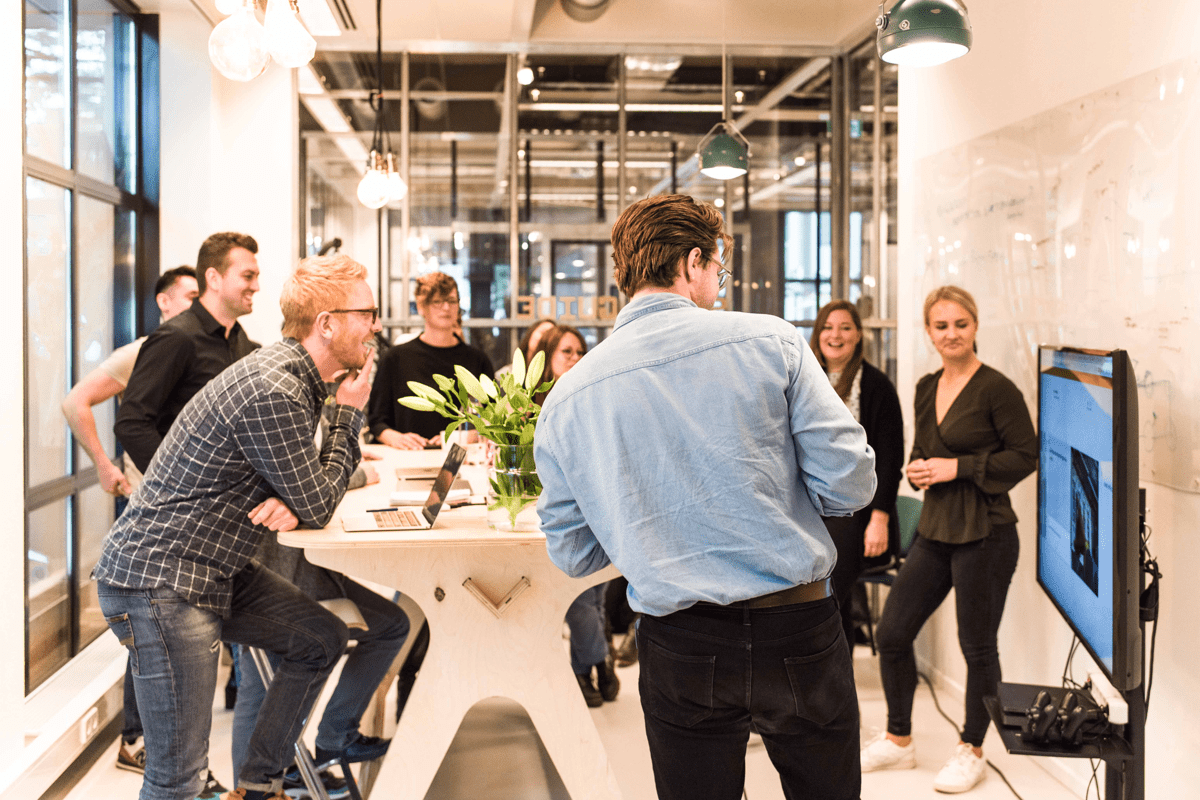 Who are we?
Hello! We are Swipeguide. We are on a mission to reduce waste, spare resources for better use, and save the world from useless paper instructions.
Imagine working on a busy production line, and you have to rely upon outdated, inadequate work instructions made by top-tier management. Paper instructions are a thing of the past, so we're developing simple, intuitive cloud software (SaaS) to empower factory teams to do their jobs "first time right" by crowdsourcing knowledge from the bottom-up.
Our Swipeguide platform enables global companies like Coca-Cola, Heineken, and PepsiCo to empower their teams. And yes, it also feels good to enable them to use less paper and save the trees. We all know that a digital future is unavoidable, and we're providing the software essential for digital transformation.
We hire people from all walks of life
What do Swipees say about working here?
I love the atmosphere of collaboration. It really feels like everyone here cares about our product and genuinely wants it to grow and succeed. That's a healthy kind of place to work.

Chris 🇺🇸

Content Marketer

I thought I'd learn some things, but I've learned so much more than I thought I ever would - 10/10 opportunity.

Vlad 🇷🇴

Fullstack Engineer

I love our culture since day one, and what I love even more is that it is always a super high prio for the company to keep working on it while we grow and to put its people, their health & happiness first. Always. But also: Colleagues are friends and family, the company embraces transparency & honesty & a healthy work/life balance, having the ability to work non-traditional working hours , as well as being surrounded by inspiring Swipees that make work fun, are all things I truly appreciate.

Lisa 🇦🇹

Customer Success Manager

SwipeGuide is a place that has always felt like home, even before I worked here! It has harnessed my strengths (like no other place) and given me so much freedom. I think I'll always look back and think "that was my favourite job of my career.

Ben 🇬🇧

Head of People Excellence
Whats in it for you?
Unlimited vacation

Fully remote option

You choose where you work

Amsterdam office in one of Europes largest startup hubs (B2)

No fixed hours, choose hours that suit you

A growing scaleup = no day is the same

Get a slice of the pie (Virtual Stock)

You can sit on these Google-esq benches

We are having a positive impact on the planet by helping manufacturers go paperless

Like when Neo was plugged into "The Matrix", our platform empowers factory workers to do a task "first time right".

You will be enabling factory workers to have a real impact in their jobs- with SwipeGuide, they can share their knowledge digitally

You have ultimate freedom & autonomy, you will learn a tonne
Workplace, Culture & Diversity
We understand that it's not just about what you do, but how you do it.

Great products and great companies are built together, as a team. SwipeGuide has incorporated this idea into the core of our philosophy and we've worked hard to create a truly collaborative workspace. Employees can work together without competition, in an environment built on positivity and personal responsibility. We work on ourselves, every day, to ensure that we can come together to deliver creative and forward-thinking solutions.
We give this energy back to our end-users and to the world. SwipeGuide is a simple, elegant solution to a real problem in the manufacturing industry. Our product allows companies to achieve higher profits while reducing their impact on the environment.
For customers. For stakeholders. For ourselves. For the environment. Our purpose is to simplify life so we can all spare resources for better use!

About SwipeGuide
Established in 2016 over a mutual frustration with traditional paper instructions, Daan Assen and Willemijn Schneyder founded SwipeGuide to change the way we work and learn in a manufacturing environment.
Today, we're a multinational crew of digital natives building a future-proof instruction platform that finally makes sense.
We always want to be learning and growing. We believe that real growth means trying new things and having the courage to continuously optimize your way of working.
Already working at SwipeGuide?
Let's recruit together and find your next colleague.