Customer Success
·
Amsterdam
·
Hybrid Remote
Customer Success Manager (SaaS) (Europe)
Hey future Swipee 👋 Looking to learn a tonne and have a bunch of fun with great people? You've come to the right place 🏡
We usually respond within a week
Would you like to join a young technology company with a purpose? Our SaaS technology is revolutionizing the manufacturing industry by empowering factory workers whilst saving some trees at the same time 🌴 We are all about helping manufacturing enterprises crowdsource their knowledge from the factory floor with a bottom-up approach. A mantra that also lives strong within SwipeGuide!
We are now searching for another Customer Success Manager. You'll join our small, close-knit CS team and manage our newest customers. Working with our Founders (Willemijn and Daan) our Swipee CS superstars (Lisa, Ingrid, Raul and Katheline), Mark (Sales Director US) and all three Tim's, including our Sales Director Europe and our Head of CS, you will take ownership of our amazing new Swipeguide customers once they have signed up to our SaaS platform. Your mission? Helping our manufacturing customers (pssst, they're so great) on how our platform can help them reach their business goals. You'll drive product adoption and integration, MRR, and account retention while developing our total customer experience including ad-hoc site visits to build strong relationships with your product owners . You'll be solving entirely unexpected, tricky customer puzzles 🧩

WHO ARE WE?
We are Swipeguide. We are on a mission to reduce waste, spare resources for better use, and save the world from useless paper instructions. Imagine working on a busy production line and relying upon outdated, inadequate work instructions. PDF and paper instructions are a thing of the past. We're developing simple, intuitive cloud software to empower factory teams to perform better in their jobs and scale knowledge with digital standard work. Our Swipeguide platform enables global companies like Coca-Cola, Heineken, and PepsiCo to build and share visual step-by-step digital work instructions with their workforce on any device. And yes, it also feels good to enable them to use less paper and save the trees🌳! We all know that a digital future is unavoidable, and we provide the software essential for digital transformation in manufacturing. And it's working. We had five people in 2016. Today, after €5mn funding in March 2021, and a busy 2022 of signing up more customers, we have thirty Swipees, 100,000+ platform users in 89 countries worldwide, a high customer retention rate and an inclusive, continuously improving culture.


OUR TEAM OF SWIPEES
Although we have developed into a remote-first organization, our offices (Amsterdam and Minneapolis) are available for Swipees to attend each day (totally optional). One thing to note, the CS team loves to meet for lunch once a week, so you'd be a good fit for the team if you like to have a bit of both (office smiles, remote focus time and remote team building is all possible at SwipeGuide);
If you want to be at the office - we work in a bustling startup hub B.2 in Amsterdam with 300+ other startups. You'll see the usual ping pong table, foosball, arcade machines, and PS4s everywhere. But, there are also charming places to sit in the sun, break-out areas, and ambitious, inspired people as far as the eye can see (when everyone returns!);
You'll soon meet the road cyclist, the yoga lover, the guy with a 3D printer, the ex-chef, the person to count on in an emergency, the social butterfly, the footie enthusiast, the gamer, the volleyball player, and someone who owns hundreds of sneakers;
We like to fail (it's how we learn), and in our bi-weekly "SwipeUp" sessions, we share our f*** ups (failures) and learn together - as the whole company;
Our values are at the heart of everything we do; we strive to enable Swipees to develop their potential, showcase their authentic selves, and engage in a culture of inclusion. 

 
YOUR ROLE AS THE CUSTOMER SUCCESS MANAGER

To realize our mission, we need to continue to build and grow a team that strives to simplify. You'll join the awe-inspiring Customer Success circle based in Europe. Lisa 🇦🇹, Ingrid 🇷🇴, Katheline 🇫🇷, Tim 🇳🇱, Raul 🇲🇽
 
As a CSM, your daily adventures could include the following:
Building relationships with new key stakeholders in preparation for important moments like contract renewal, upselling, and cross-selling;
Continuously delivering and communicating the ROI (impact) of the platform throughout the life cycle;
Acting as a single point of contact for Go-Lives, new onboardings, and providing post-go-live support (expectation alignment & project management);
Identifying & delivering expansion potential through product monetization & integration;
Optimizing your account portfolio and MRR retention rates (strategic account management);
Representing the voice of the customer to provide input towards the internal organization;
Supporting with the standardization & optimization on customer success processes and playbook;
Collaborating with our Finance team on contract management, our Demand Generation team on user case studies/content and the product team and our designers on platform development according to your client's needs;
ESSENTIAL ATTRIBUTES FOR THE CUSTOMER SUCCESS MANAGER

Experience in either manufacturing position OR SaaS or Technology solutions CSM experience in a similar role with similar accounts (>2 years - but to be honest we don't really care about years experience, we care about your commitment, your life experience and how you reflect and learn along the way).
The organizational skills of an air-traffic controller, it's a fast-paced environment with plenty of madness and moving parts- you thrive when in a muddle;
The drive and curiosity to learn our product so you can solve any challenge for our customers, no matter how complex;
Experience with building a relationship and becoming a trusted advisor for all decision-makers (from the top floor to the shop floor) while having the ability to really understand a customer's business and goals;
A great project manager;
Is a self-starting, autonomous worker and has a pragmatic mentality;
Fluency in English.
 

NICE TO HAVES TO BE SWIPEGUIDES CSM
Experience with strategic account management (local, regional, HQ) and complex contract negotiations;
Experience with the technologies we use, including Slack, Hubspot, Shortcut Notion, and Google Suite and Thoughtspot for our data;
Familiar with the Industry 4.0 transition, its trends, goals, challenges, and relation to the manufacturing and machine industry.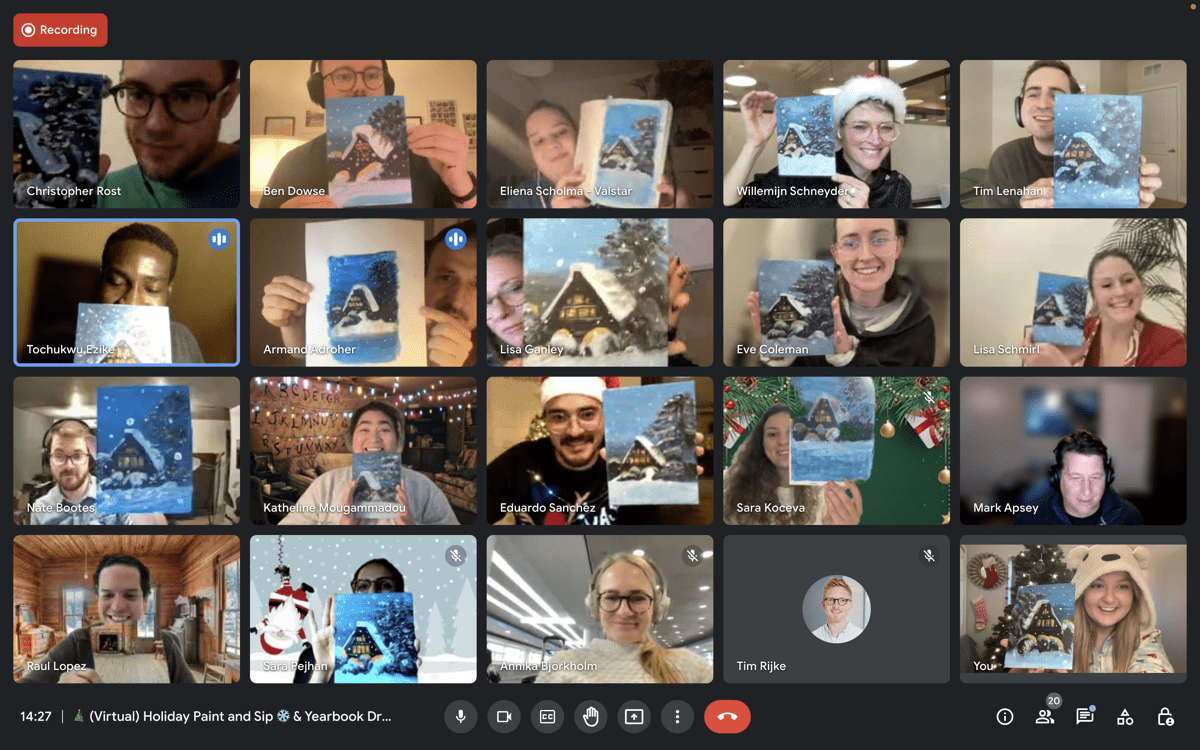 WHAT'S IN IT FOR YOU?
Unlimited holidays (and we think it works here!) 🏝
Remote working opportunities &/or Amsterdam office 🎒
Competitive monthly compensation 💰
Competitive bonus for upselling and renewing customers 💸
A challenging environment to develop your personal and professional skills with a lot of freedom to take on ownership 👩🏽‍🎓
A personal external business coach to support your professional & personal development 🧑‍🏫
A subscription to OpenUp for unlimited, on-demand therapy sessions & resources to support your mental wellbeing 🧘🏻‍♀️
You'll be in a fortunate situation to make a high impact at a small young technology company where you aren't just a number to us 💯
You will enjoy working in a startup hub at B. Amsterdam (if you want an office!) 📤
A chance to learn from other people's mistakes in a flat hierarchy company. For example, we share and celebrate failures at our biweekly SwipeUp Sessions where we ask "What did you f*** up last week?" 😫🎓
  
WHAT ARE YOUR FUTURE COLLEAGUES SAYING ABOUT SWIPEGUIDE?
 
"SwipeGuide gives me hands-on experience in how to build a company from scratch alongside really passionate people. The gap between who I am and who I wanna be as a professional gets smaller every day here, and that's what defines a good workplace for me".
- Ingrid 🇷🇴 
"I love our culture since day one, and what I love even more is that it is always a super high prio for the company to keep working on it while we grow and to put its people, their health & happiness first. Always. But also: Colleagues are friends and family, the company embraces transparency & honesty & a healthy work/life balance, having the ability to work non-traditional working hours , as well as being surrounded by inspiring Swipees that make work fun, are all things I truly appreciate"
-Lisa 🇦🇹
 
SwipeGuide is committed to creating a diverse environment influenced by a lifetime of individual experiences. We hire people from all walks of life, not just because it's the right thing to do, but also because when people from diverse backgrounds build a company, the understanding and embracing of their communities grow exponentially. This means our creative and strategic horizons are not only expanding, but they're consistently strengthening, thanks to a global perspective. We do not discriminate based on education, race, religion, colour, national origin, genetics, gender, gender identity, sexual orientation, age, marital status, veteran status, or disability status.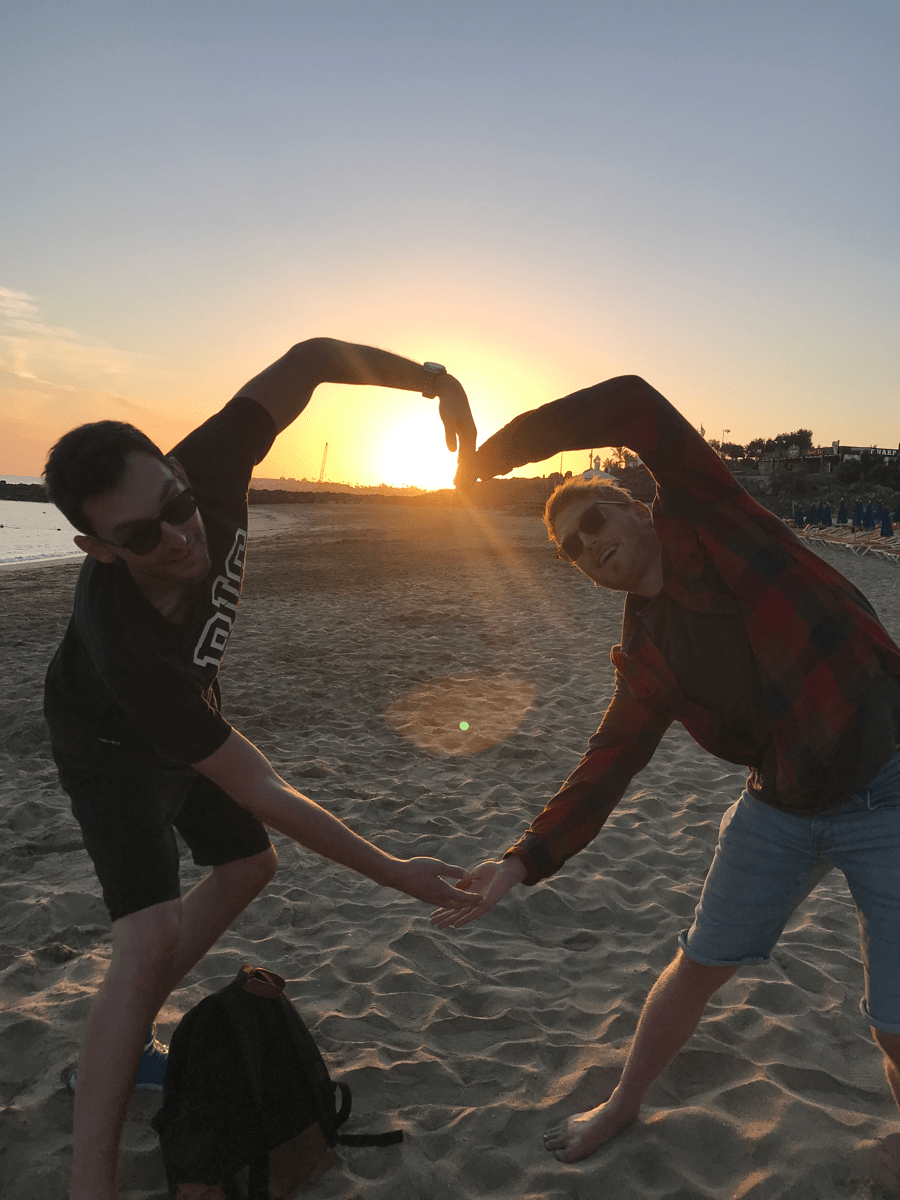 Circle

Customer Success

Role

Customer Success Manager

Locations

Amsterdam

Remote status

Hybrid Remote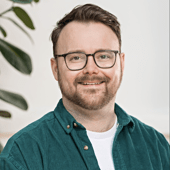 Contact
Ben Dowse 🇬🇧
Head of People Excellence – Organise for Growth
About SwipeGuide
Established in 2016 over a mutual frustration with traditional paper instructions, Daan Assen and Willemijn Schneyder founded SwipeGuide to change the way we work and learn in a manufacturing environment.
Today, we're a multinational crew of digital natives building a future-proof instruction platform that finally makes sense.
We always want to be learning and growing. We believe that real growth means trying new things and having the courage to continuously optimize your way of working.
Customer Success
·
Amsterdam
·
Hybrid Remote
Customer Success Manager (SaaS) (Europe)
Hey future Swipee 👋 Looking to learn a tonne and have a bunch of fun with great people? You've come to the right place 🏡
Loading application form
Already working at SwipeGuide?
Let's recruit together and find your next colleague.