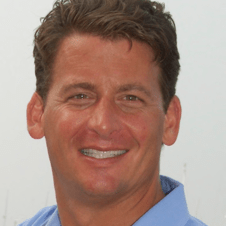 Mark Apsey 🇺🇸
Director Sales and Operations - Americas – Sales
I have spent the last 20+ years building sales and operations teams for technology companies, ranging from Fortune 1000's to start ups, with a focus on Manufacturing, Industry 4.0., ERP and Finance.  Excited about the opportunity to help SwipeGuide acheive its short and long term goals in a marketplace.


ABOUT SWIPEGUIDE:
Social technology has transformed our society and now it's starting to transform the industrial workplace. Transformation happens when those on the front-lines are empowered to self organize and act in the moment. But without an effective platform for digitizing standard work, identifying ideas and problem solving and then allowing teams to collaborate and self organize around the goals, this opportunity is lost.......leading to 'command and control' from the top down. Front-line workers become disengaged and unable to use their collective talents to impact productivity, quality, safety, delivery and cost.
The Swipeguide team has taken the best Continuous Improvement, Lean, Operational Excellence and Standard Work techniques and processes that have engaged and empowered frontline workers of Fortune 500 companies and launched a simple, transformational SaaS digital platform for a monthly fee. In the process, we have created a simple and unique hybrid solution; a union of mobile technology that can digitize standard work, continuous improvement processes, best practices and troubleshooting guides that every employee can use; which in turn, elevates their companies operational performance in productivity, quality, safety, cost and delivery. 
Enterprise customer relationships include: Coca Cola, Heineken, ABB, PepsiCo, Golden State Foods, Barilla Pasta, Orkla, Colyrut and many more...
Specialties: Operational Excellence | Lean-Six Sigma | Kaizen | Continuous Improvement | Digitized Standard Work Instructions | Digitized SOP's | Total Production Systems (TPS) | Total Productive Maintenance (TPM) | Manufacturing Intelligence (MI) | Manufacturing Operations Management (MOM) | Overall Equipment Effectiveness (OEE) | Manufacturing Execution Systems (MES) | Business Intelligence | IoT 4.0 | Digital Factory | Transformation | Culture Change | Industry 4.0 | Paperless Quality